Mr Price Cashiers Careers Page
Mr Price Cashiers Careers Page
Do you enjoy working in the digital world?
Customers certainly enjoy shopping online, according to the results of our 2021 Integrated Report!
If digital domination is your career goal, visit our website and find out what we have to offer:
Calling all creatives! The next step in your #marketing career could be just one job application away. We're looking for marketers with all sorts of skills to get creative with
Mr Price Group
.
Find all the details to apply here
Based on the 2021 South African Graduate Employers Association (SAGEA) candidate insights study among over 2 250 recent graduates, we've been selected as one of the top 3 Graduate Employers of Choice in the Retail sector!
Thank you for acknowledging our commitment to helping SA youth kick start their careers
Head to our website to read about the opportunities we create for graduates.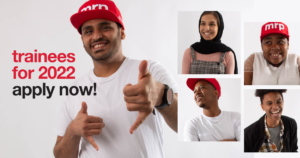 Don't get scammed by paying for job applications or "background checks"!
1. Join our JumpStart Program via Mr Price Foundation
2. Visit a store and check directly with the manager for vacancies
Remember that we never ask for money at any stage in the interview process.
If you aren't sure about a potential opportunity, DM us so we can verify it for you!
Just graduated or in final year? We're welcoming trainee buyers and planners in 2022! Get a head start on your career and apply now if you're in Class of 2021. Find all the details here: https://bit.ly/3kiCb5B
If you've applied for a career opportunity with Mr Price Group, you can see the status of your application on your Mr Price Careers profile!
While you're at it, why not #springclean your existing profile for all the new roles you can apply for?